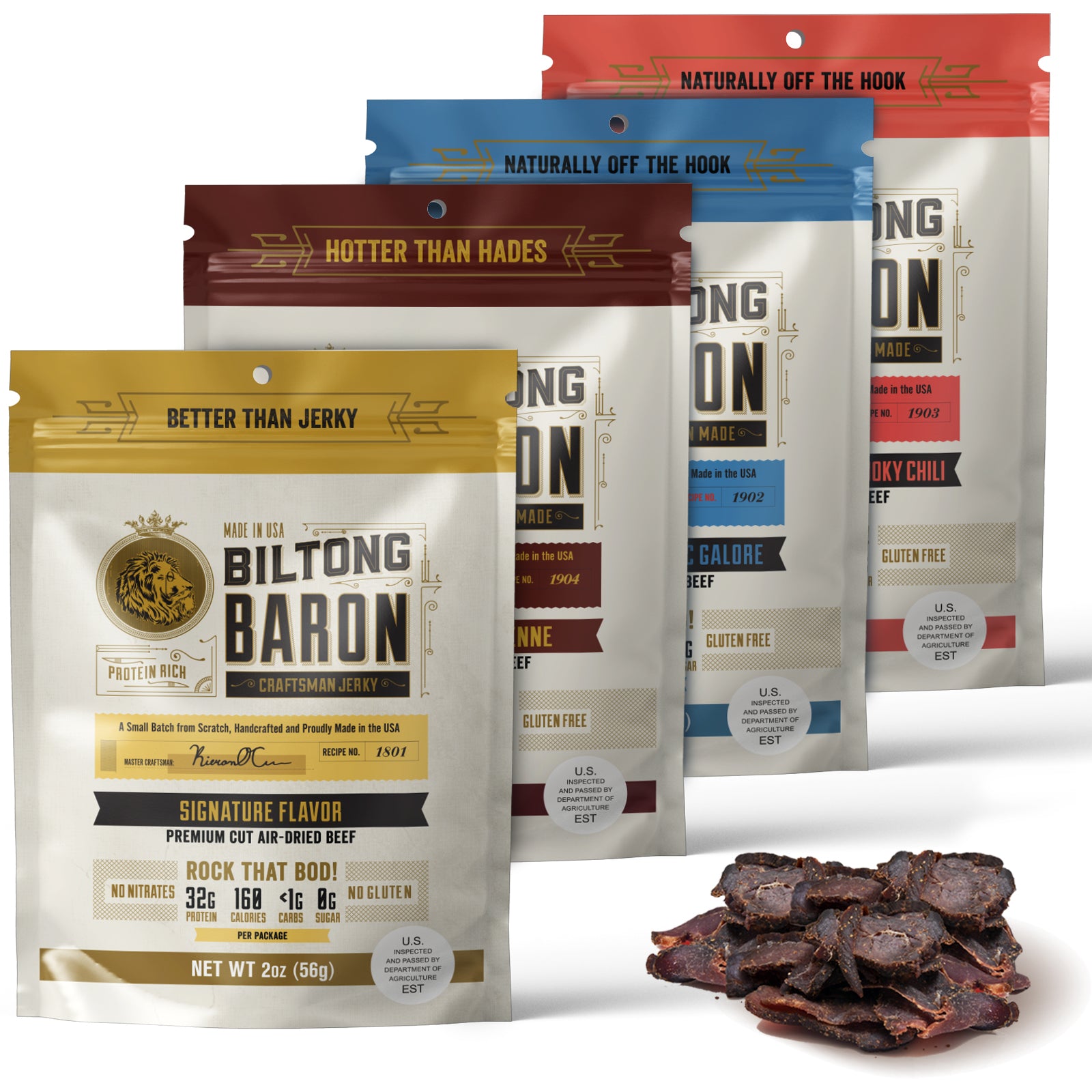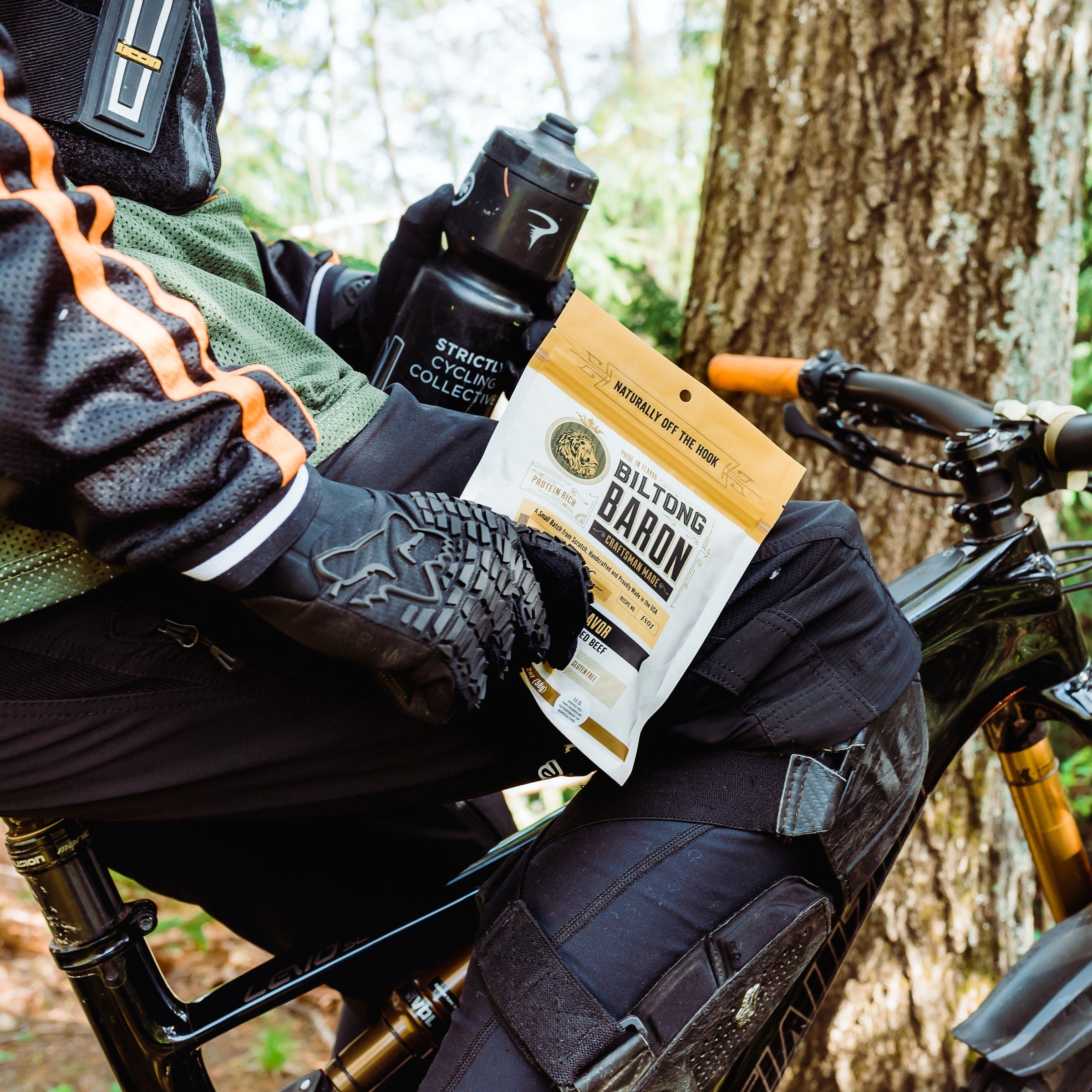 Four-Bag Multi-Pack Medley
Why choose when you can try all four of our mouth watering craftsman recipes!
Sale price

$27.99
Regular price

$31.96
(/)

PERFECT FOR KETO, PALEO OR WHATEVER-O! 

BUY MORE, SAVE MORE & GET FREE SHIPPING: available in 3, 6 and 12-packs or GO BIG with our 10oz Mega Bag. One 2-oz bag has 32G protein, zero sugar and 0G carbs.             

Why choose when you can try 'em all. This bundle offers one 2oz bag of each of our craftsman recipes at 16% off the regular price!

Our Signature Recipe features toasted coriander

Vampire Defense features garlic galore

Fire in the Hole features cayenne pepper (SPICY!)


Cowboys 'N Campfires features smoked Spanish paprika

By using premium air-dried steak seasoned naturally with sea salt, black pepper and Mother Nature's spices, we're keeping it simple while still delivering a delectable protein-rich snack that's entirely void of junk. 

All the Goodness:


Premium Steak
Vinegar
Sea Salt
Spice Blends 
Black Peppercorn

Without the Rubbish:
No Artificial Additives
No MSG
No Nitrates
No Sugar
No Gluten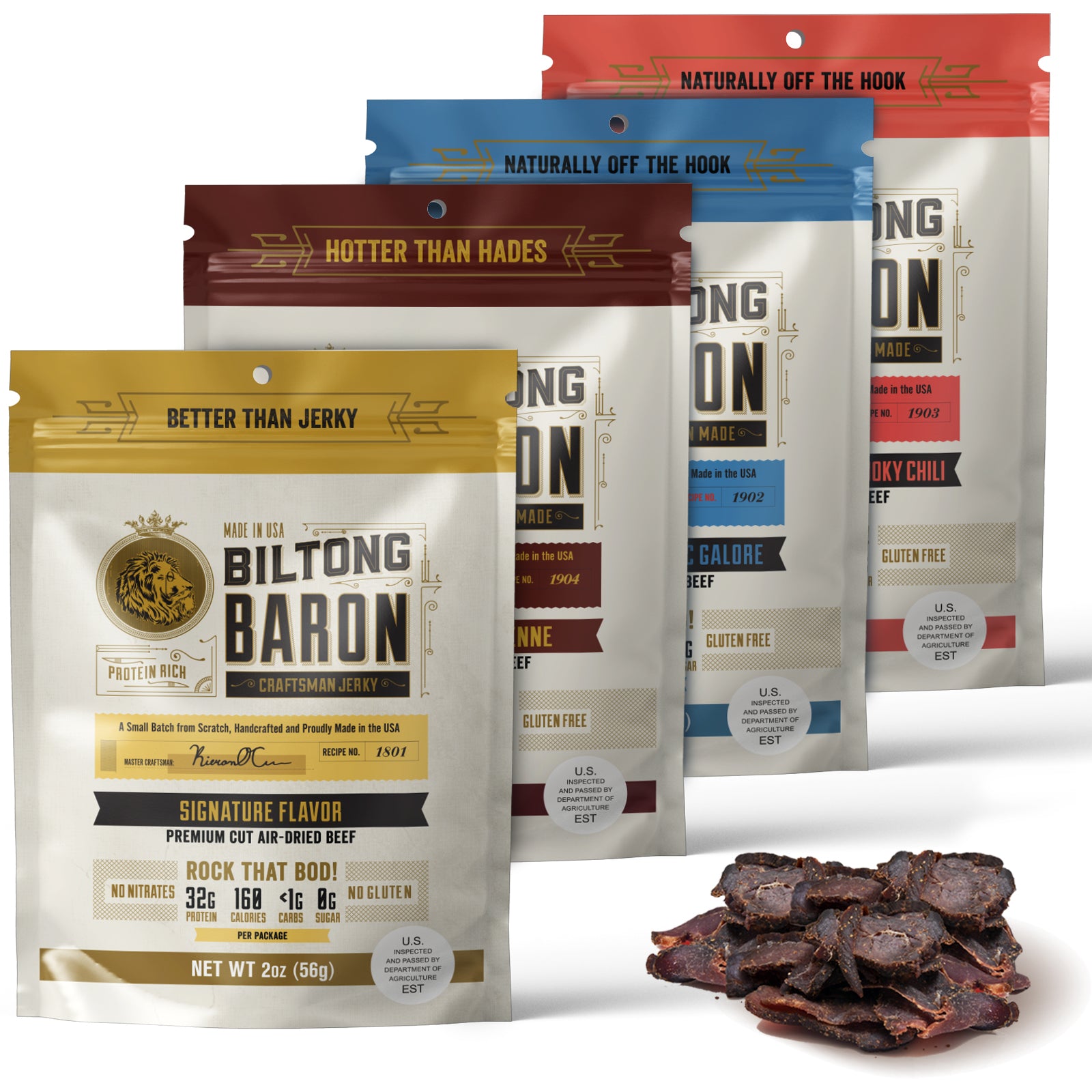 Four-Bag Multi-Pack Medley
Sale price

$27.99
Regular price

$31.96
Choose options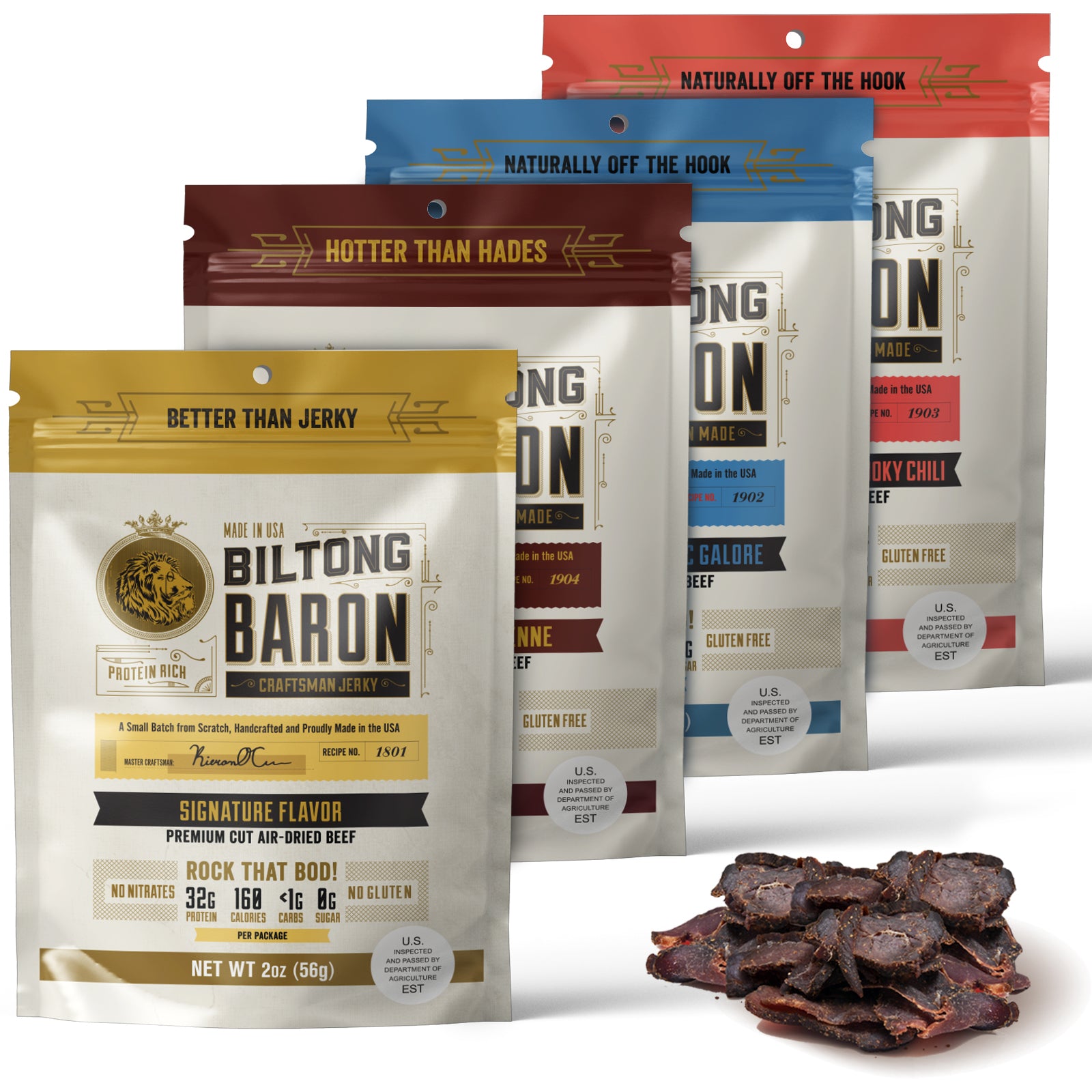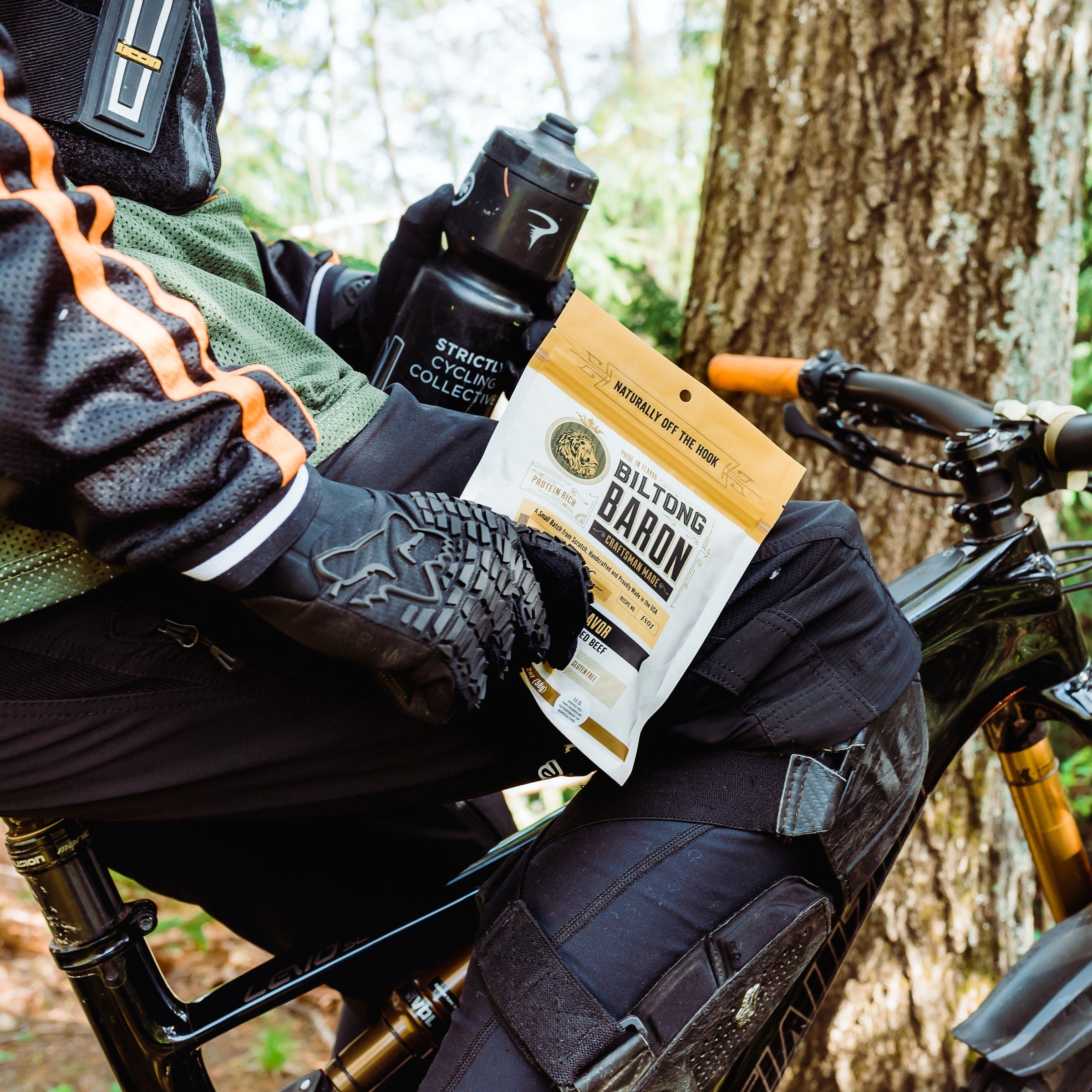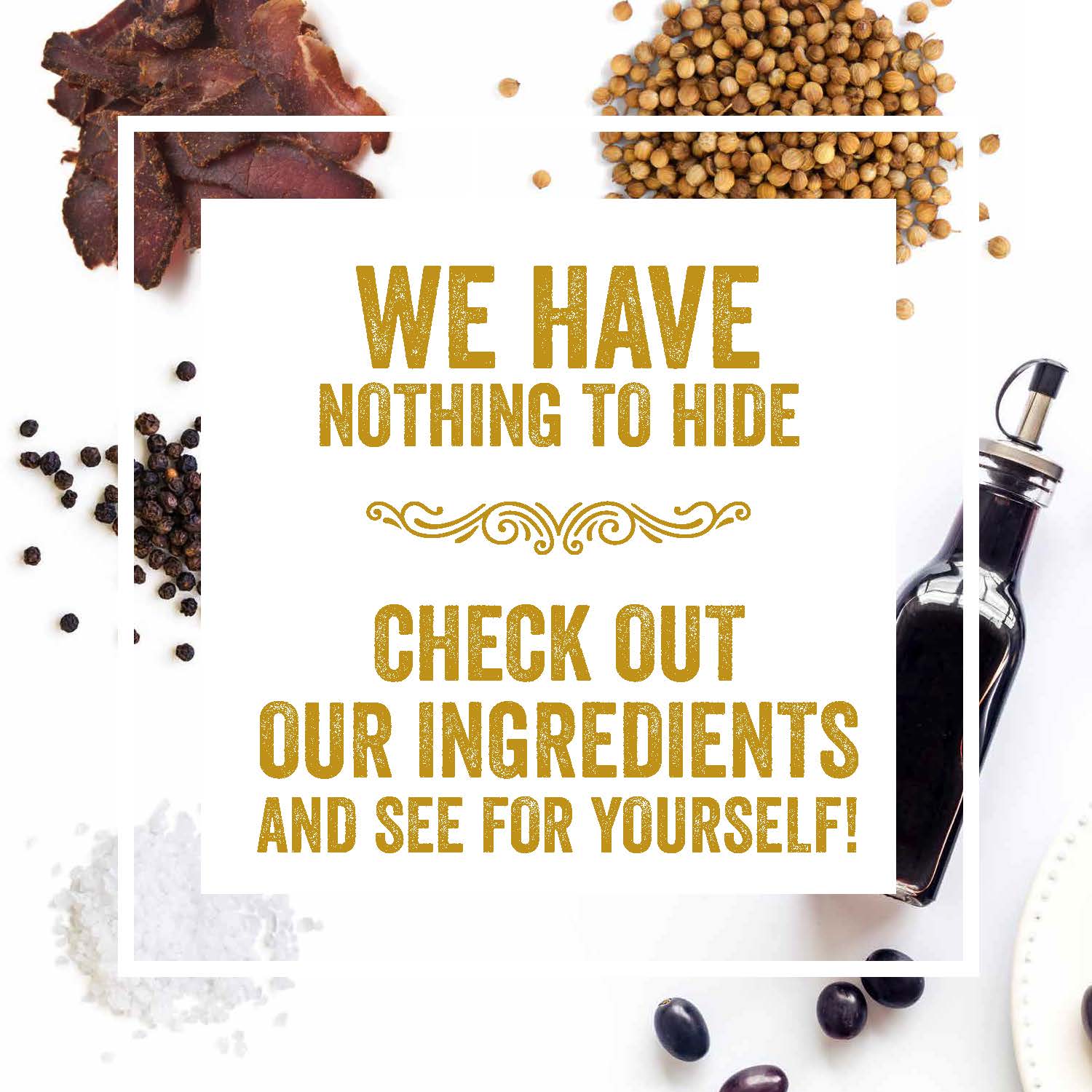 See for Yourself
The Baron's premium biltong is naturally cured in vinegar and seasoned with sea salt, black pepper, and Mother Nature's Spices. All of our ingredients can probably be found in your pantry as we never add any obscure chemicals, artificial additives, MSG, sugar, gluten, or artificial nitrates to our biltong. Don't take our word for it, check out our nutrition label and see for yourself!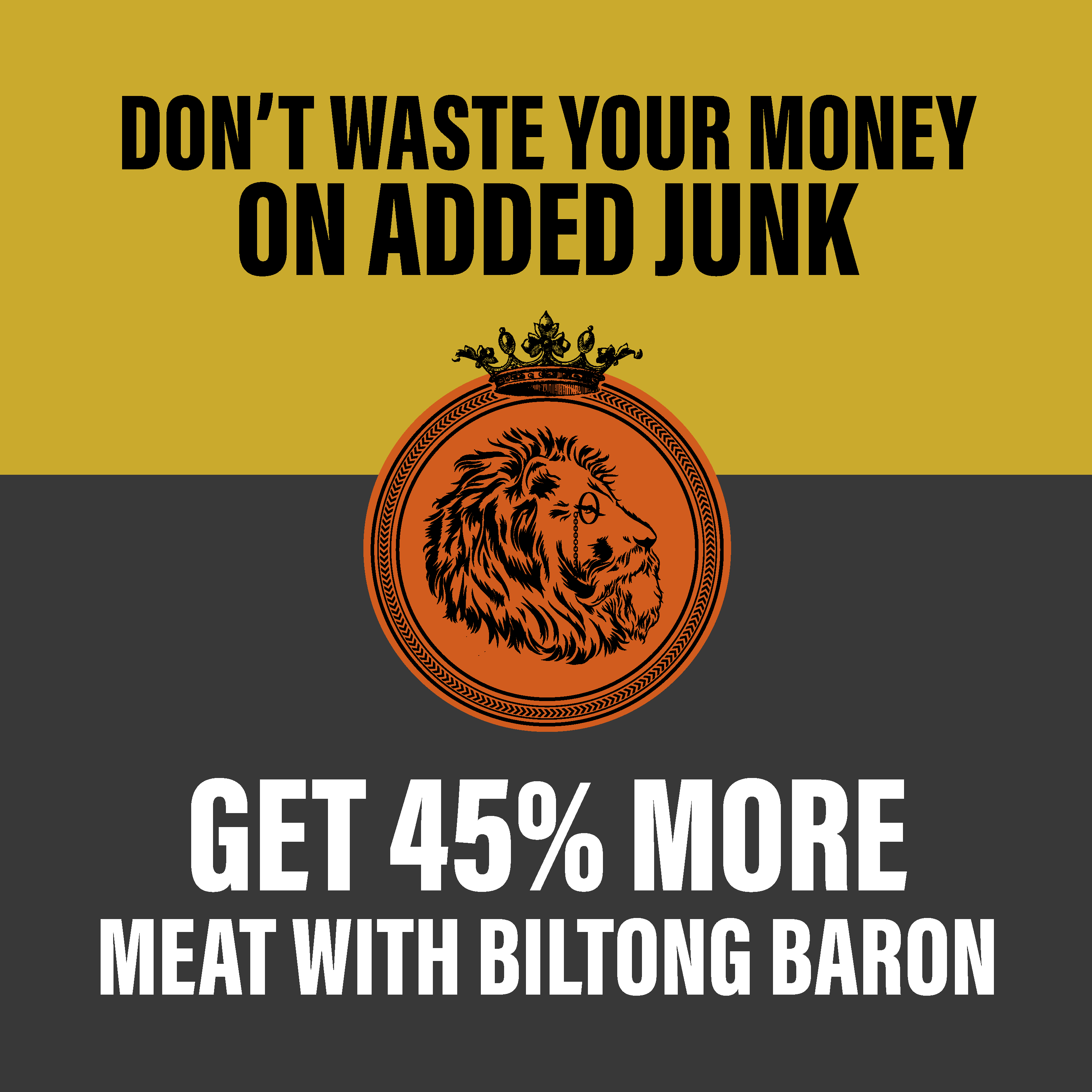 You heard that right
The Baron's Biltong contains up to 45% more beef per oz than other jerky. If not meat, then what are these biltong wannabes adding to their product, you ask? Artificial preservatives, sugar, bulking agents and other JUNK! Get more goodness and cut the chemicals with Biltong Baron.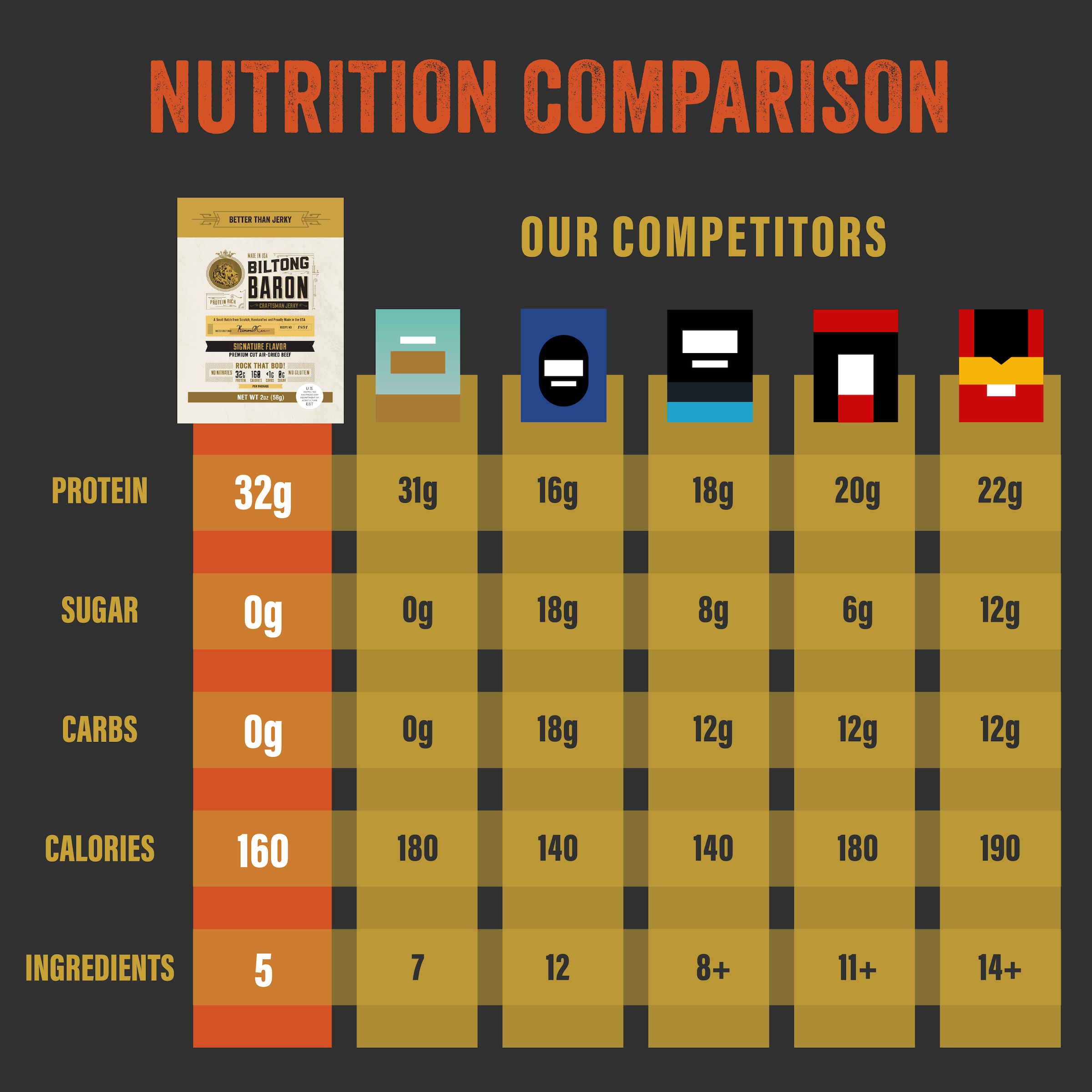 Can't beat the baron
Ounce for ounce, our product has no sugar, no carbs, a whopping 32g of protein and only 160 calories. And we accomplish all this using a mere five-ingredients — the Baron's Biltong simply can't be beat!