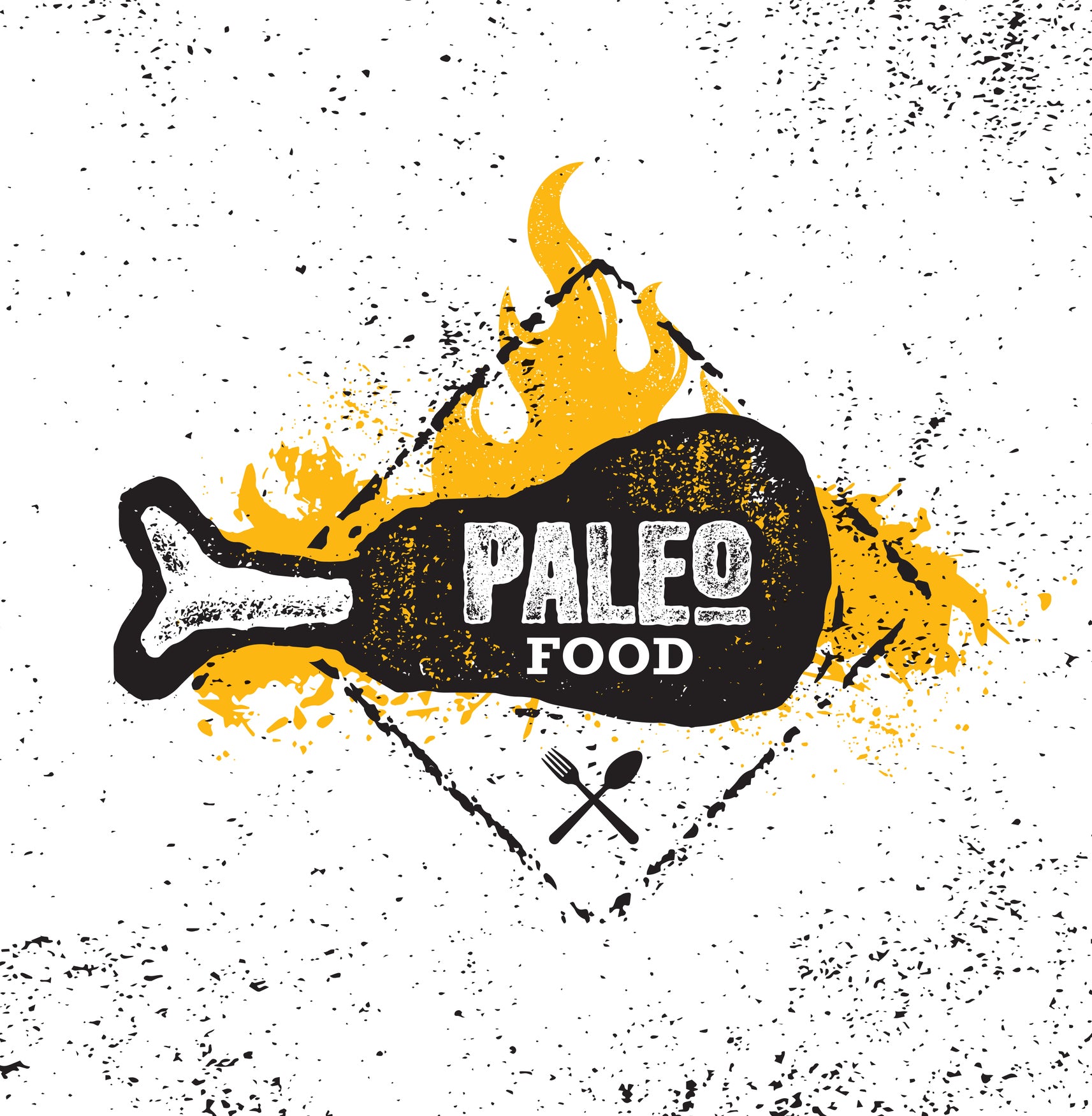 LET'S TALK ABOUT THE PALEO DIET...
It's no coincidence that we're fans of the paleo diet considering we built an entire brand dedicated to delivering lean protein snacks. The only word we don't love is "DIET" because it's one depressing word. We prefer to focus on nutrition and how our bodies process the foods we consume.
It's not that we've never dieted. At age 42, and female, I (the author of this blog entry) have most certainly dabbled in the bottomless pit of diets. I've tried nearly all of them. Granted, as a human being with virtually zero willpower, I generally last a few days before throwing in the towel and blaming the diet itself for the lack of results. This one is dumb. That one is pointless. This one made me sad. That one turned me into a grumpy, h'angry monster. And the worst of all time, this one made me fatter!
It's more about lifestyle and satisfaction. The paleo diet is one that doesn't prevent you from enjoying great food. It simply steers you in one direction over the other when it comes to the choices you make. We love that you don't have to log every calorie that enters your starving mouth, nor do you have to put your body through the wringer. Our take on this diet is that in a nutshell, modern food production and agricultural practices have largely been compromised thanks to genetic modifications, mass manufacturing and other lovely things like added hormones, antibiotics and all else that optimize the cost to produce the food we eat. Paleo followers try to get closer to the origins of how our bodies work and what nourishes them in a productive way. Are we still cavemen and cavewomen? I would suggest that my husband is as close as one gets to a "yes" to that question, but I digress. We're obviously evolved beings. But how bad could it be for you to get closer to the origins of food sources that nourished us way back when, and along the path of evolution?
We're talking about all of the yummy things that qualify as lean meats, fish, fresh produce (Mother Earth knows best, always!) and other things we might have gathered along the way, like seeds and nuts. Mass-produced dairy, bleached and modified grains, and packaged foods weren't exactly sitting in the pantry of a cave, now were they? It makes sense and better yet, it works for so many people.
Yes, I skew towards following a paleo diet. I'm a hopeless foodie, so Jenny Craig and other diets aren't for me. I crave things like toasted sour dough topped with fresh ricotta, heirloom tomatoes picked from our garden, shredded basil and aged balsamic. I literally am salivating as I write this. I crave meals that take hours in the kitchen to produce. I can't resist Persian rice and fresh pasta with white Italian truffles shaved atop. No, I don't eat these things all the time - my point is that I am a lover of delicious food and I pursue a strategy focused on the art of moderation. Granted, as my husband says, "everything should be in moderation, including moderation!"
My basic philosophy is this: if it isn't delicious, it's not worth the calories. This is why a paleo lifestyle (the majority of the time!) appeals to my tastes and my preferences, because you can absolutely indulge in meals that taste delicious, are comprehensively nutritious, and still help you manage pesky things like insulin and the need to wear two layers of Spanx under your outfit, thereby making you feel like a stuffed sausage (not that I don't own several pairs. I am quite familiar with what it feels like to be a walking, talking stuffed sausage).
Of course, we are a biltong brand, so it behooves us to point out the fact that our product has 32G of lean protein without any carbs or sugar. I'm not sure about you, but I can only have so many almonds and protein-rich nuts before I feel like a squirrel. Diversifying your choices is key to feeling satisfied and NOT like you're on a diet.
So in summary, bravo to the brilliant minds that have done great work educating consumers on the paleo diet. You guys are undoing damage of the old-school food pyramid that boasted low-fat, high carb consumption. You're helping us all better understand insulin and how our bodies react to the types of foods we eat. You're tackling the diabetes epidemic in our country head on. We respect you and we thank you.
Now since we are not dietitians, and merely commenting on things we personally embrace, below are some links to wonderful articles on "paleo living" from accredited sources with a wealth of knowledge and information under their belts.
https://www.mayoclinic.org/healthy-lifestyle/nutrition-and-healthy-eating/in-depth/paleo-diet/art-20111182
https://www.healthline.com/nutrition/paleo-diet-meal-plan-and-menu
Signing off for now,
A very hungry blog author that is still salivating thanks to "food talk"