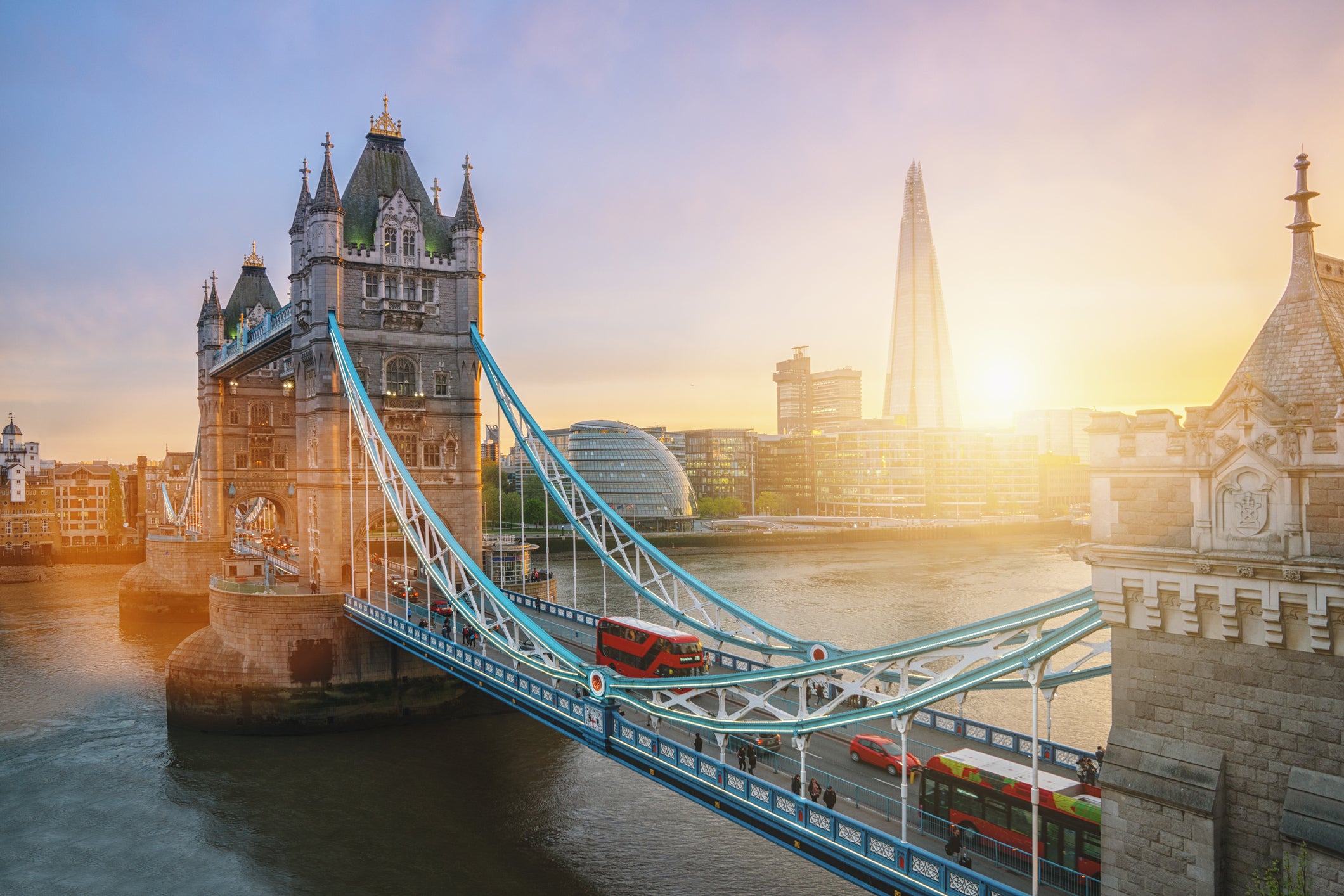 England Versus The U.S. … and (wait for it) … Biltong!
London, London, London!  
Sure, there are many great cities in the world but I'll put it out there right now: London is my all-time favorite.  I'm actually writing this from The Soho Hotel which is a stone's throw from one of my favorite restaurants ever, Barrafina, a Spanish tapas bar.  With respect, British people have mastered many great things, but British cuisine is arguably not one of them.  As such, I tend to focus my London culinary adventures on enjoying Thai, Indian, Japanese…and I skip right past the bangers and mash, blood sausage and breakfast canned beans, as delectable as they may be.  
I can walk through this city for hours until my feet cry out with aches and pains, and my lower back reminds me that I'm not in my twenties anymore.  I can get lost in all of the charming little neighborhoods, tucked away cafes, and of course I'm especially adept at wandering the endless floors of Harrods and Selfridges.  I can spend an entire afternoon in museums and outdoor markets without one iota of boredom.  This city is a magnificent patchwork of architecture, the arts, global influences and the kind of history our own country is too young to boast about the same way.  

I also love dearly the British people.  I'd say there is a playful rivalry between the English and Americans, not dissimilar to an older, more refined sibling standing back and observing a rambling toddler speaking gibberish, banging a toy against the floor, with quite a bit of learning ahead.  (I leave it to you to guess which country is the toddler in this analogy).  For example, we don't yet fully comprehend their manic obsession with tea.  Maybe in a hundred years from now, we'll finally have the "ah ha!" moment.  We like tea, sure.  In the south, we serve it on ice, sweet or unsweetened, at times in a red plastic solo cup or better yet, repurposed pickle jar.  We're the birthplace of Starbuck's where hot beverages are enjoyed from cups made of paper.  We sip along while driving our cars, and we'd be hard pressed to find fine bone china teacups unless we made our way towards somewhere fancy like the Ritz.  We also don't really get the biscuit thing, which of course goes hand-in-hand with this British ritual of drinking tea.  Chocolate chip cookies, sure thing.  Rice crispy treats all gooey with marshmallows, but of course!  Bland biscuits from a tin, not so much.  And of course siblings are bound to get into altercations.  Not to be simple minded, but the American Revolution sort of started because we gleefully tossed a ton of tea into the Boston Harbor, right?  That really ticked them off.  I mean, that was like poking the UK powers that be straight in the eyeballs, forcing them to gasp in horror, clutch their pearls and say, "that is enough!  You ill-behaved hooligans are in serious trouble now."
We don't totally get the Queen thing either.   Don't get me wrong - Americans love tuning into televised Royal Family events, and we respect England's monarchy.  Truth be known, we probably feel a bit jealous that we don't have a Queen.  It's kind of sad, like we're a dysfunctional beehive without the ultimate matriarchal figure.  We just struggle to understand it and all of the strange royal protocols that go along with it.  Ask an American to curtsy and they'll awkwardly take something more like a bow after a grade school talent show performance.  We do think Prince Harry and William are adorable though and come on, what girl (American or otherwise) didn't grow up dreaming of becoming a princess one day?  We also envy the ample opportunities for English people, royal or otherwise, to wear silly little hats.  In America, I think you'd have to go to the Kentucky Derby to really have such an opportunity, and that only happens once a year.  Even then, you won't find whimsical mad-hatter-hats pinned atop an American lady's head.  We're more inclined to copy Julia Roberts in Pretty Woman, probably because we wouldn't even know where to find something like the headgear-meets-avant-garde-sculpture thing Princess Beatrice wore to Prince William and Kate Middleton's wedding, even if we wanted to.     
But for all of the things we don't fully grasp about the British culture, we readily admit they have quite a few enviable advantages over us.  Take potato chips, for example.  Augusten Burroughs, the author of the delightful memoir "Running with Scissors," wrote another book with an entire chapter on British "crisps."  He makes a legitimate point that while Americans have a handful of flavors on our shelves, the British have taken it to a whole new level of diversity in choice.  Forget salt & vinegar or boring ranch. I ask this: how much more oppressive can you be, potato chip manufacturers, to the poor, deprived American people?  Walk into any English convenience or grocery store, make your way to the "crisps" aisle, and you'll end up paralyzed by the sheer abundance of choices.  Prawn cocktail, anyone?  Roast beef?  Ham and English mustard flavor, the hell you say?  Thai chili, can it be?!  Of course Marmite flavored crisps just takes it one step too far, another disconnect between our people because when it comes to Marmite, most Americans would rather chew on a used shoe.  But my point is that we are gravely inferior when it comes to thinking outside of the box in this snack category.  Add the fact that they can claim dreamboat David Beckham and the great Elton John as their own, and fine, we fold and simply can't compete tit-for-tat.
This brings me to yet one more example of a moment when we bow our heads to the brilliant British for staying one step ahead of the U.S.  While biltong is currently doing a wonderful job of disrupting the American beef jerky market, England embraced it long ago as a healthier protein snack.  I may have bashed pub food like bangers and mash earlier on, but they serve biltong now because they've figured out it's the perfect pairing to an ice cold beer, which we know they enjoy almost as much as their tea.  London has store after store that carries biltong brands and at Borough Market, one of the oldest food markets in the city, fresh, artisanal biltong hangs in one of the stalls, luring foodies from far and wide.  We've been foiled once again.  They carry it in their gyms, they give it to their kids, and they totally "get it" while we're just now figuring out that biltong rules, jerky drools. 
While biltong is mostly available in the U.S. via online stores and select (and limited) retail outlets, it's nowhere near as available as it is here in the UK.  We know it'll get there as more and more Americans are favoring biltong over sugar, preservative and junk-laden jerky, but couldn't we have one thing we discovered before England?  In summary, we call on all of the innovators and trailblazers out there to step it up.  In the meantime, we give a shout out to our English brothers and sisters for being as smart and savvy as they are.  
Signing off for now, 
The Biltong Baron
P.S.  Keep an eye out for our new bold and adventurous flavors.  Move over, potato chips, you carb-loaded inferior snack choice!  There's a new sheriff in town.